It has been a long time coming, and in the most recent update to Google Classroom the number of available themes has exploded to 78 possible choices!
The gallery has expanded from two categories to six.
Categories include English & History, Math & Science, Arts, Sports, and Other.
The primary color of the banner theme will dictate the color scheme for the tabs, post icons, and Topics menus.
Note that the class code is now available directly from the Classroom banner as is the option to display it in both large font and full screen.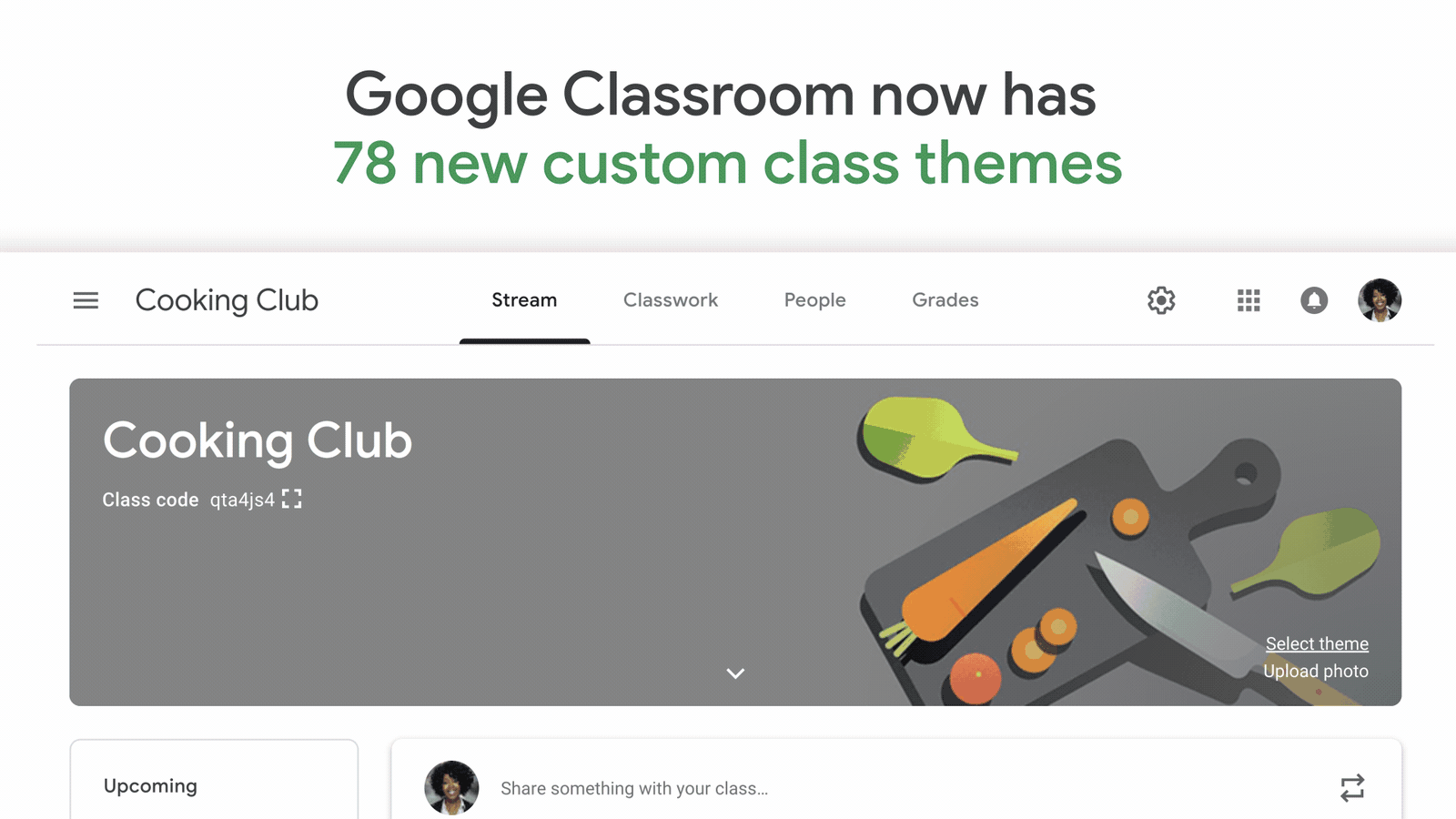 Users still have the option to upload their own image to be their Classroom banner. Unfortunately the Upload photo option still does not support inserting an image from Google Photos (hint-hint Google).
---
For more information on this and other updates coming to Google Classroom, please check out Google's The Keyword blog.