Where on Google Earth is Carmen Sandiego is a fresh take on the classic detective game from the 1990's. As a newly graduated "gumshoe" from the ACME Detective Agency, you are given your first assignment: track down the elusive Carmen Sandiego who has recently stolen the Crown Jewels of London! You will need to use all of your globe-trotting skills, and an awareness of Google Earth, in order to catch this slippery crook!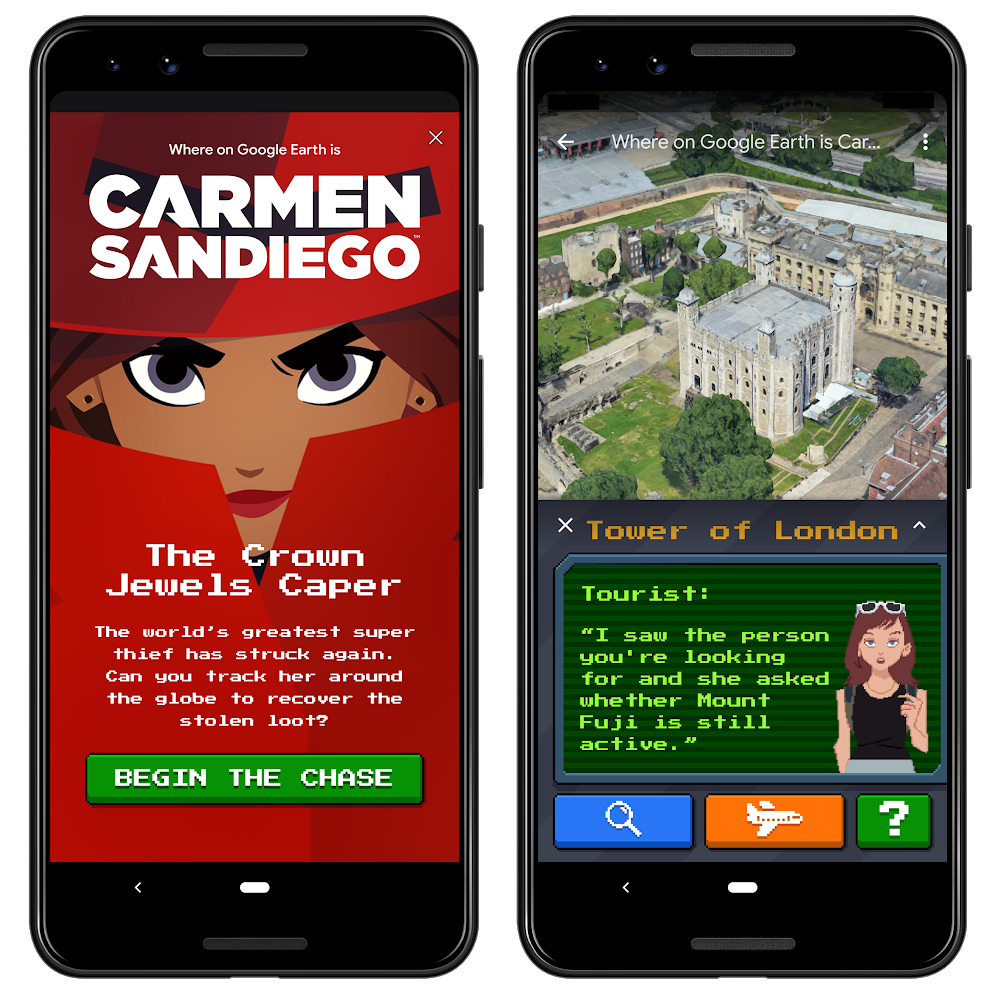 ---
How it works
Carmen Sandiego is a built-in component of the Google Earth app and can be accessed from the Voyager option in the main menu for both Chrome and mobile versions.
The interface is pretty basic, with a magnifying glass button to help you search for clues and interview witnesses. Each stage provides multiple locations (between three and four) to investigate. Once you have an idea of where to go to next, you can click on the plane button to book your flight.
This is just the first in what will hopefully be a series of Carmen Sandiego adventures for us to solve. Already in the works are two additional capers: "The Tutankhamen's Mask Caper" and "The Keys to the Kremlin Caper!"
---
For more information, please check out Google's The Keyword blog.