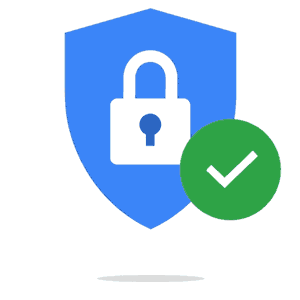 Internet Safer Day was last week on Tuesday, February 5th. To celebrate, Google spent the entire week covering a variety of topics relating to being safe online (you can check out their series of articles here). For users who have Google accounts, one thing that you can and should do on a regular basis is perform a Security Checkup on all of your Google accounts.
Google's Security Checkup is a three-step process where you will be asked to check on three important areas of your account safety:
Third-party access: This is the list of sites, apps, and services that have access to some of the personal information found in your account. Sources that you haven't used in a while may no longer need access and can be removed, and if you see an entry you don't recognize or don't remember giving permission to access your account should most definitely have their access revoked.
Your devices: This is the list of all of the devices that have been used to login to your Google account. If you don't recognize a device, then it might be a good idea to remove the device from the list and then consider changing your password. (Click here to see how to use Gmail to force a sign-out of all of your active web sessions.)
Recent security events: This drop-down list will show any recent requests to connect to your account. Again, if you don't recognize a request then your account may be at risk.
---
It is a good idea to perform a Security Checkup on your Google account about once a month, and if you have more than one account (e.g. a professional account for work and a personal account) then don't forget to run the Security Checkup on each one. For other web accounts, it would be a good idea to familiarize yourself with the security options that they provide: